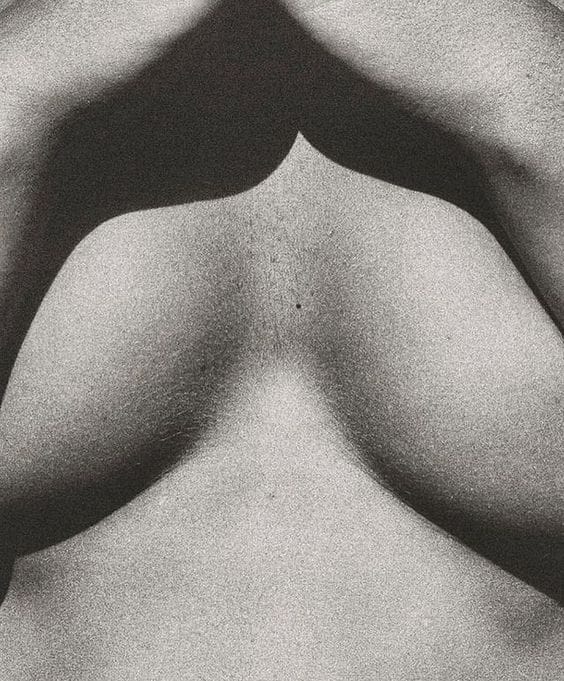 Beauté Sauvage means wild beauty in French. It reflects a philosophy that's grounded in the principles of nature. One that respects the Earth and the Divine, while working in harmony with nature. Further, it's an ethos that believes in nature's superior intelligence. Moreover, it adopts an approach to beauty that values the importance of ritual. It is thus grounded on a deep respect for our connection with nature and consciousness.
In the same way that nature is consciousness, Beauté Sauvage is an emblem for Quintessence. That is to say, it represents the capacity inherent within consciousness itself. In other words, it is the magic of potentiality. Thus, it contains the elixir of life; and so it is life itself. Likewise, it's an ethos rooted in the ancient knowledge of the natural world. In the lost traditions of alchemy, astrology, aromatherapy, and herbalism. Combined, these create natural beauty formulations that compliment mind, body, and Spirit.
To embody this magic is to experience the beauty of nature's power. But its power is one that's transferred through tranquillity. From this quietude it is possible for us to witness the power of nature's intelligence. We see this unfold as a process of transformation amid infinite possibility. This is evident in the simple act of observing nature itself. On a personal level, acts of ritual offer us inner and outer states of transformation. The art of ritual promotes an ecstasy of sensorial experience that unites us with the Divine. Because, beauty is the consciousness within the Divine. It is Source Energy. Thus, when we connect with beauty through ritual we tap into this very source. The source of Universal Intelligence.
In this way, natural beauty is much more than a superficial ploy for physical vanity. When we connect with the source of nature's intelligence we awaken our self-awareness. This, in turn, awakens our self-knowledge. Thus, we connect with the life-force of Universal Intelligence that runs through everything. Acknowledging this truth facilitates consciousness. For that reason, Beauté Sauvage is a pathway into a higher level of consciousness.
Beauty has long been a passion and priority. Over many moons I searched far and wide looking for that miracle potion. I was looking for a transformation; a physical transmutation through a spiritual experience. Something that could beautify and transport the Spirit into another dimension. Yet, after a lifetime of inquisition, nothing sufficed. Despite all the research and experimenting with different ideologies and techniques. Even consulting notable beauticians led to greater complexity and an empty chamber.
Yet, as a devout seeker I was adamant to find the Holy Grail. So much so that the moment a new product was in grasp the search immediately began for the next one. Never content, and forever searching I was blind to the principle of simplicity. Something akin to the Alchemist who failed to understand the essence of the teaching. Trapped in an endless cycle seeking respite in the pursuit of transcendence. In hope to one day uncover the Philosophers' Stone. The aim being to break free from all psychological and physical restraints. That is, to be free from the endless trials and tribulations and complicated routines.
So I let it all go; the complicated regimes, the scores of products and the opinion of others. Instead, I approached beauty from my values. With the intention of unearthing a new beauty ritual in the purist way. To instil the values of simplicity, purity, and quality over quantity. Following these principles has resulted in the greatest skin transformation. Doing less is more. Provided products are of the highest calibre; they must be pure, yet efficacious. In the end, there must be harmony between the inner and outer aspects of Self. As this is what connects us to Quintessence.
Our values are what connect us to Quintessence. Although, only that which is pure, natural, and from Source is compatible. Thus, our values must be in line with nature's intelligence. We are part of the one-whole. Yet, often there is a division between our inner and outer aspects. The inner aspect is our psychological, emotional state. This also refers to the realm of Spirit. The outer aspect is the physical manifestation of our inner condition. They are equal, and mirror one another, so what's reflected in one is also reflected in the other. 
So, if there is an internal imbalance, this will reflect in the condition of our skin. Hence, the condition of our inner landscape determines our physical appearance. Despite superficial efforts to mask what is happening on the inside. This goes both ways, the condition of our skin signals an internal balance or imbalance also. Above all, beauty is a reflection of harmony. Nature's gift is that it offers us a way to connect with its intelligence to find balance. Moreover, it allows us to transcend our own physicality through Spirit. Our wellbeing thus depends on our connectedness with nature. This also means adopting the pace of nature.
It takes time and patience to reach a state of equilibrium. There are many factors in play that affect our inner and outer constitution. These include nutrition and lifestyle factors. But also because our state of balance is always in flux. Remember, all aspects are part of the one-whole. Thus, for a holistic transformation to occur we must address all levels. This includes our environment, our inner and outer aspects, but also our Spirit.
Discovering May Lindstrom
The first time I found May Lindstrom Skin I knew I had found the heart and soul of beauty in the modern world. But this was many years ago. In the earlier days her products were hard to come by. So I continued my search and dabbled in other things. But I was never satisfied. I felt empty and disillusioned because nothing I used thereafter matched May's magic. From her philosophy to her ethics, values, and aesthetic. She handmade natural formulations in small batches and housed them in violet glass. Her line is the epitome of simplicity and sophistication. The depth of which still remains unsurpassed.
The following have transformed my skin beyond comparison. Quality, simplicity, consistency, and an essential dose of magic and ritual. Beyond this, my mind, body, and Spirit have found solace and freedom in nature via May's apothecary.
Three Beauty Rituals That Transformed My Skin
1. Use Fewer Products | Instead of using several serums, eye cream, and moisturiser, I use two products. The Youth Dew and The Blue Cocoon are potent, yet gentle enough to use all over the face, including the eye area. I use The Youth Dew in the morning and The Blue Cocoon in the evening and—that's all.
2. Prepare Skin with a Hot Face Cloth | This simple ritual has had such an impact on the condition of my skin; it's softer, more refined, and hydrated. To cleanse I massage The Pendulum Potion into dry skin before stepping into the shower. Then I infuse a natural muslin cloth with hot water and press into face, wiping away any excess residue. Once finished, infuse the face cloth with hot water without wringing it out, and press into face. While skin is still wet, immediately apply  The Youth Dew (morning) or The Blue Cocoon (evening), or both, massaging into skin until completely absorbed. 
3. Daily Masking | Everyday (20min-1hr) I use The Honey Mud as a daily mask in place of cleanser. Prepare the skin with a hot face cloth before applying to increase absorbency. This cleanser is gentle, yet plumping and hydrating. The sensory experience is next to nothing. This is due to the exceptional formulations and also the potency and freshness of them. There are no fillers, emulsifiers, or preservatives—nothing artificial or superfluous at all. You can feel this when you use them, and you can see it in the results.